New brake surface.
14-09-2020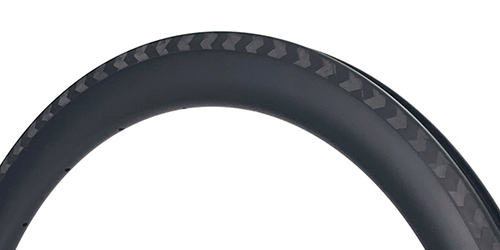 The latest development of three different brake edges UTS1, UTS2, UTS3. 100% using Japan Toray carbon fiber yarn combined with self-developed high-temperature resin, can withstand braking temperature of 270 ℃. Combining the crystal to polish the brake edges, it can more effectively enhance the braking performance, and it can match a variety of brake pads on the market.
UTS1 is visually more three-dimensional. The lines on the brake side are like arrows, which have a strong visual impact in the state of vulgar riding. Of course, the weight of the UTS1 rim is 25g more than that of the ordinary UD pattern.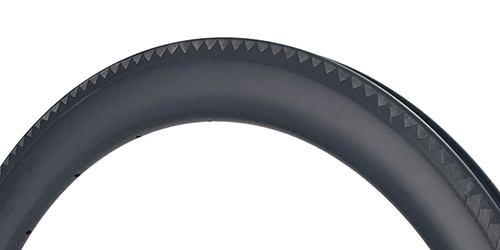 UTS2, as of now on the market, it should be the most characteristic brake edge pattern. Like a shark fin, it swings up and down irregularly.
Different from UTS1 UTS2. The appearance of UTS3 is not so ostentatious, the classic 3K texture, the combined effect is more ordinary but a little different.
The new brake rim has an increase of 10-25g in weight compared to the ordinary UD texture. If you want more innovative and visually conflicting wheels, this may be a good choice.