700C BWT 45mm rim Depth rim brake tubeless compatible
700C BWT 45mm rim Depth rim brake tubeless compatible
yuan an

xiamen

7-15days

1000pair
The 2021 new BWT is upgraded to a semi-circular arc on the sidewall compared to ordinary wheels, which makes the aerodynamics play better during riding. The air flows along the sidewalls, which also improves the lateral wind resistance.
At the same time, there are three types of clincher, tubeless and tubular. The inner width of 18.5mm can meet the needs of 700*25C-700*38C tires.
The rim brake version has 20 holes for the front wheel and 24 holes for the rear wheel.
The disc brake version has 20 holes or 24 holes on the front wheel and 24 holes on the rear wheel.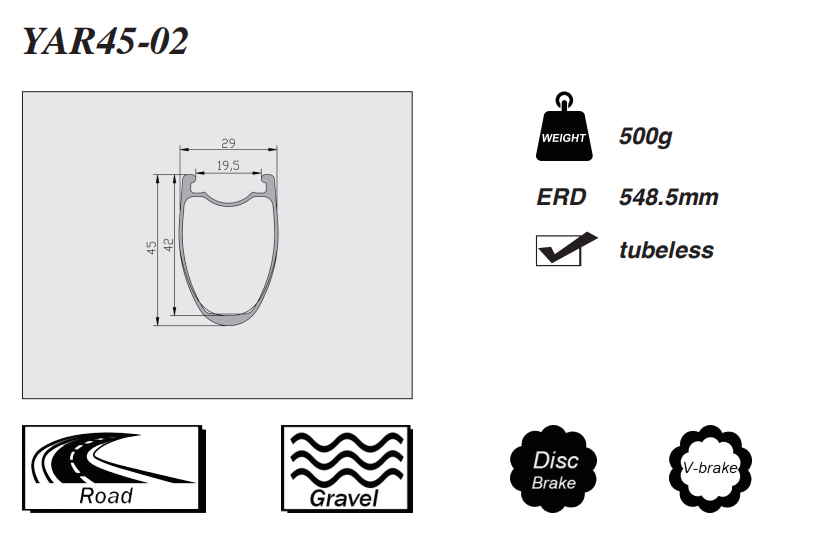 ·Modle:YAR45-02
---
·Size:700C

---
·Use:Road/Gravel

---
·Type:tubeless

---
·Inner:19.5mm

---
.Outer Width:29mm

---
·Depth:45mm

---
·ERD:548.5mm (not including nipple head dimension)

---
·Weight:500+/-15g(clincher&tubeless)

---
·Weight Limit:130kg

---
.Spoke holes:16/18/20/21/24/28/32H

---
·Spoke Hole Angle±7°

---
·Spoke Tension:100 ~110kgf (radial) /115 ~130kgf (disc) front, 120~130kgf rear

---
·Tyre Pressure:130psi recommended max

---
·Tire:25C~38C recommended
---
TECHNOLOGY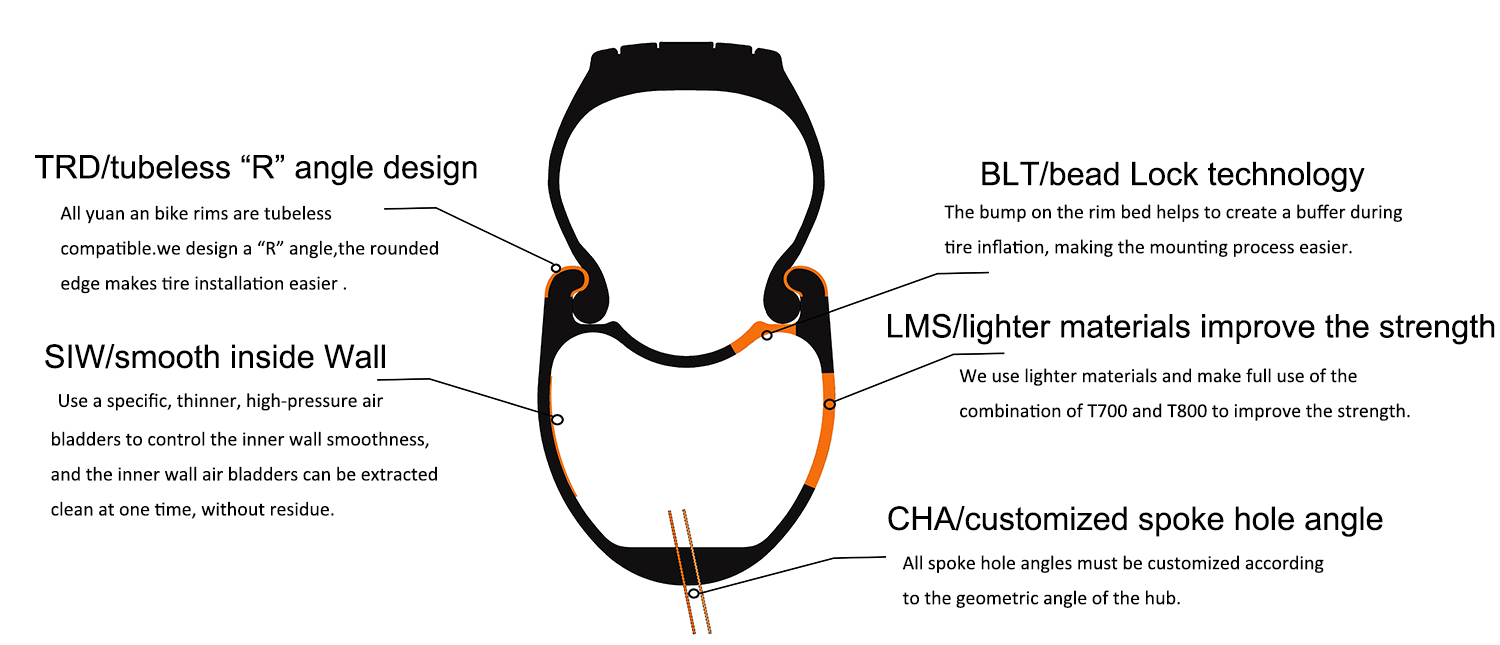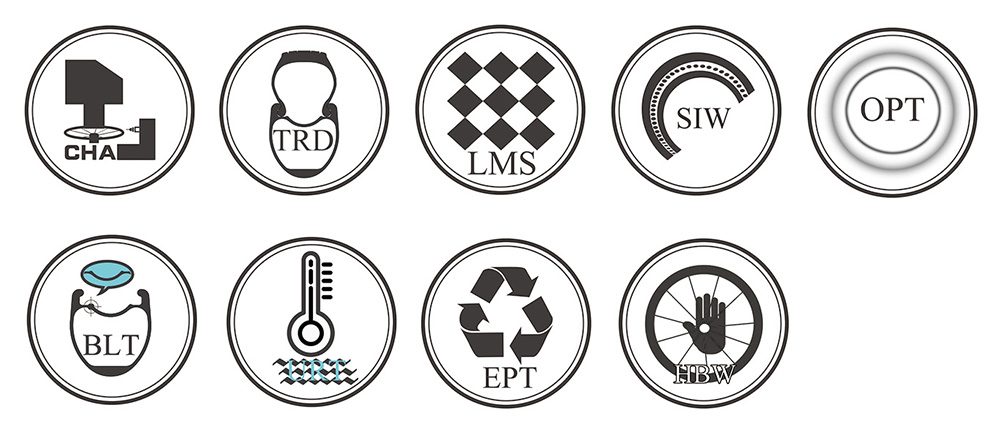 CHA/Customized spoke hole angle
All spoke hole angles must be customized according to the geometric angle of the hub.all drilled holes are inspected to ensure they are free of burrs.You can request a customized drilling pattern if you have a unique wheel build.
TRD/Tubeless R angle design
All yuan an bike are tubeless compatible.We design a R angle,The rounded edge makes tire installation easier and offers increased support during hard cornering with a softer edge and larger surface area.
LMS/lighter materials improve the strength
We use lighter materials and make full use of the combination of T700 and T800 to improve the strength.
SIW/smooth Inside Wall
We use a specific, thinner, high-pressure air bladders to control the inner wall smoothness, and the inner wall air bladders can be extracted clean at one time, without residue, not only effectively improve the tightness of the carbon fiber yarn, but also allow the spoke cap to be more tightly integrated with the spoke hole
OPT/one piece technology
Compared to the technology of 3 piece, our one piece tech is more technically difficult and takes longer to produce, but the rigidity of the rim is at least 7% higher
BLT/Bead Lock technology
The bump on the rim bed helps to create a buffer during tire inflation, making the mounting process easier. When the tire is mounted, the raised portion reinforces the tire bead, making it harder to "burp" or fall back into the drop channel.
Check more technology
http://www.yuananbike.com/case